Biden signs PPP deadline extension into law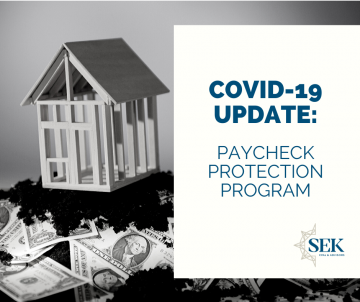 April 5, 2021
The Paycheck Protection Program (PPP) application deadline formally changed from March 31 to May 31 on Tuesday, March 30, 2021 when President Joe Biden signed the extension into law.
The U.S. Senate had voted 92-7 on March 25 to approve the PPP Extension Act of 2021, H.R. 1799, sending the legislation to the president for his signature.
The American Institute of CPAs (AICPA) praised the passage of the PPP Extension Act, which extends the filing deadline for PPP applications by 60 days and provides an additional 30 days for the U.S. Small Business Administration (SBA) to finish processing applications received by May 31.
In a news release, the AICPA said that the additional 60 days provided by the bill will greatly help small businesses, not-for-profits, and the CPAs that serve them complete existing PPP loan applications and file new ones. The release also stated that the extension act provides the SBA time to address significant loan application process challenges, including confusing validation and error codes, delayed guidance, and changes to the PPP loan amount calculation for self-employed borrowers.
The PPP Extension Act does not provide any additional funding for the current round of the PPP, which Congress provided with more than $290 billion to make forgivable loans to small businesses and not-for-profits. From the program's opening on January 11 through March 21, the SBA has approved more than 3.1 million loans totaling nearly $196 billion. Patrick Kelley, associate administrator for the SBA's Office of Capital Access, said that at the current lending rate, the PPP should have enough funding to last through mid-April.
Questions? Contact your SEK Client Relationship Manager (CRM) or use the contact form below and we will reach out!
Source: Journal of Accountancy