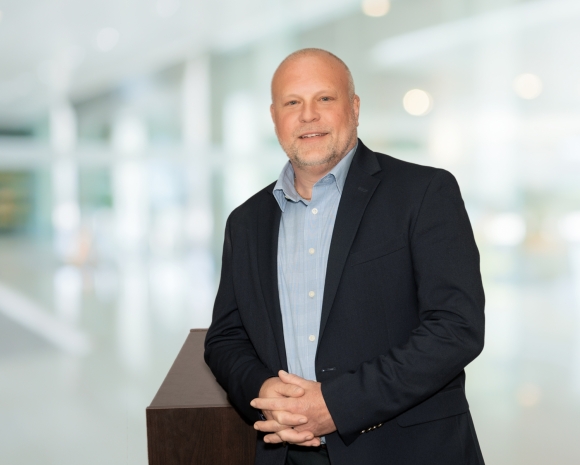 Bradley Kearns
CPA
Member of the Firm
Co-Director of Tax & Accounting Services
---
Chambersburg, PA
717.263.3910
Brad's expertise includes business and individual income tax planning and compliance, transaction analysis, choice of entity evaluation and consultation, mentoring and coaching owners and key employees, and business operational succession planning. He is responsible for engagements ranging from small family-owned businesses to multi-state corporate manufacturers, distributors, and retailers. He enjoys meeting with clients to assist them in achieving their financial goals in a tax-efficient and ethical manner.
In addition to his client responsibilities, Brad currently serves as Member-in-Charge of the firm's Chambersburg office and co-leads the firm's Tax & Accounting Services Department. He is a member of Management Committee and Tax Committee.
In 2021, Brad was named Business Person of the Year by the Cumberland Valley Business Alliance. The award honors a local business professional in the Cumberland Valley area who has made significant contributions to the community and profession through their accomplishments, business, and volunteerism.
Quick Facts
Professional Memberships

American Institute of CPAs
Pennsylvania Institute of CPAs
Franklin County Farm Bureau

Community Involvement

Churches of God Home Mission Council – President, Board of Directors
Greencastle-Antrim Chamber of Commerce – Treasurer, Board of Directors, Executive Committee
Cumberland Valley Business Alliance (CVBA) - Board of Directors
Franklin County Area Development Corporation (FCADC) - Board of Directors
Certifications
Certified Public Accountant – Pennsylvania
Education
B.S. Accounting – Shippensburg University
Work Highlights
Year joined SEK: 1987
Year admitted as a Member: 2000
Q&A with Brad
What was your first job

Milking dairy cows when I was an early teenager on a family farm in South Central PA

What are your hobbies?

Spending quality time with my wife, Pam, extended family, and clients on Lake Raystown or at my second home there; spending time with my six grandchildren; archery hunting whitetail deer; watching college football and college basketball

What is the most inspiring part of your job?

Making a positive impact in the lives of others; helping staff and clients reach their potential personally and professionally

What is your favorite quote?

"God's work, done His way, will never lack His supply."
My Industry Specialties
Agribusiness
Manufacturing & Distribution
Real Estate
Small Business
My Service Specialties
Business Accounting & Advisory
Tax & Compliance
I have had a 20-year relationship with SEK and Brad Kearns. Truly an outstanding organization with great ethics and committed leadership. I would highly recommend this firm to anyone that is looking for a long-term partner and a trusted advisor.

A Chambersburg Tax Client

Brad sets the example for all within his organization. He is available when needed and addresses concerns quickly and accurately. Brad is not only committed to SEK, but he is also very vested in the communities that he serves. Great human being and it feels great to do business with a company that has such high values and ethics.

A Chambersburg Tax Client

I feel very comfortable knowing Brad is watching after us.

A Chambersburg Tax Client

Brad provides solid advice on issues that I honestly have no clue on how to solve.

A Chambersburg Tax Client

I totally trust the information, opinions, and work provided by Brad Kearns!

A Chambersburg Tax Client

Brad is always proactive and is not afraid of doing more homework and research to get the correct answers.

A Chambersburg Tax Client

Brad has on several occasions given us financial recommendations and advice that was a benefit to us.

A Chambersburg Tax Client

Always responsive and helpful in anything I need. Brad has a great support staff. I always start with him and he always gets me what I need.

A Chambersburg Tax Client

Brad always has a smile even when the stress level is high. Recognizes clients immediately. Willingness to assist you with the tax return deadlines and signatures. He even came out to the car so my aged mother could sign her return. What a sweetie!

A Chambersburg Tax Client