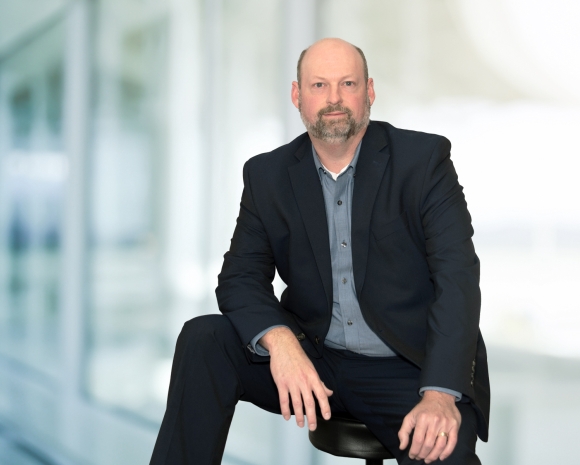 Craig Witmer
CPA, CGFM
Member of the Firm
Assurance & Advisory
---
Chambersburg, PA
717.263.3910
Craig is a Certified Government Financial Manager (CGFM) and leads the firm's governmental audit practice. He is dedicated to refining his understanding of techniques, standards, procedures, ethics, and practices unique to federal, state, and local government entities. Additionally, Craig has obtained the Advanced Single Audit Certificate from the AICPA. 
He has been auditing governmental clients for over 21 years and serves as Member-in-Charge of approximately 80 governmental and nonprofit audits. He has extensive supervisory experience with governmental clients, several of which receive significant federal funding.
Additionally, Craig performs peer reviews of other CPA firms. As part of this process, he specializes in reviewing single audit engagements performed by other CPA firms related to governmental entities and nonprofit organizations. This provides him with unique insight into the requirements of those types of engagements.
Craig is an instructor of our in-house training programs on governmental accounting and has overseen the implementation of various GASB standards for many of the firm's governmental clients. He has championed SEK's annual Governmental Seminar each year since its inception in 2018. He also serves as co-chair of the firm's Audit & Efficiency Task Force and is a member of the Accounting & Auditing Committee. 
Quick Facts
Professional Memberships

American Institute of CPAs
Pennsylvania Institute of CPAs
Association of Governmental Accountants
Government Finance Officers Association of Pennsylvania - Member
Government Finance Officers Association (National) - Member
Pennsylvania Association of School Business Officials - Member

Community Involvement

Bear Valley Joint Authority - Board of Directors
Joy El Ministries – Treasurer, Board of Directors
Mt. Pleasant Church - Board of Directors

Speaking Engagements

GASB Update, SEK Governmental Seminar (July 2021)
GASB 84 - Fiduciary Activities, SEK Governmental Seminar (July 2020)
Accounting & Auditing Update, Lincoln Area School Business Officials (May 2020, May 2019, May 2018)
GASB 84 & 87: What You Need to Know, SEK Governmental Seminar (July 2019)
GASB Preliminary Views Documents, SEK Governmental Seminar (July 2019)
GASB Tentative Standards: What Will Affect You and When, SEK Governmental Seminar (August 2018)

Recent News
Certifications
Certified Public Accountant – Pennsylvania
Certified Government Financial Manager
AICPA Advanced Single Audit Certificate
Education
B.S.B.A. Accounting, summa cum laude – Shippensburg University
Work Highlights
Year joined SEK: 1999
Year admitted as a Member: 2013
My Industry Specialties
Local Governments & Schools
My Service Specialties
Accounting, Auditing, & Assurance
We have been very happy with the services provided by Craig Witmer and team. They have been very responsive to any questions we may have. They are proactive in making any recommendations they may have based on their experience.

A Chambersburg Audit Client

Craig Witmer is always helpful with honest answers, guidance, and opinions when we have questions regarding our accounting procedures.

A Chambersburg Audit Client

Customer service gets harder and harder to find in this world today. SEK provides that with professional employees like Craig. Thank you, Craig!

A Chambersburg Audit Client

I've had the pleasure of working with Craig Witmer for over 10 years and found him to be a professional leader in auditing. Craig recognizes that audits serve two purposes: to ensure the integrity of the finances and to help the client improve their fiscal operation.

A Chambersburg Audit Client

Craig continues to always be accessible to the needs of the School District. Having worked with Craig for 10 years, his knowledge of governmental accounting has been a key to the continual relationship between SEK and the District.

A Chambersburg Audit Client

Craig has always provided Gettysburg Municipal Authority with the highest professional advice. He is always knowledgeable, friendly and prompt in responding to the Authority's requests and needs.

A Chambersburg Audit Client

I first met Craig Witmer nearly 30 years ago. His expertise and guidance over the years has helped me to improve our procedures. Craig displays a high level of professionalism while still making you feel that you are a friend, not just a client.

A Chambersburg Audit Client

As the Manager for the Hamilton Township Municipal Authority, I look forward to working with Craig Witmer and his audit team each year. Craig stays abreast of upcoming changes to accounting standards and has consistently provided invaluable insight and guidance to the Authority. He takes a genuine interest in his clients and has gone above and beyond to assist the Authority in achieving a successful resolution or transition when implementing new accounting standards. His overall display of professionalism, integrity and expertise is highly regarded and has resulted in a long-standing, trusted and valued relationship.

A Chambersburg Audit Client