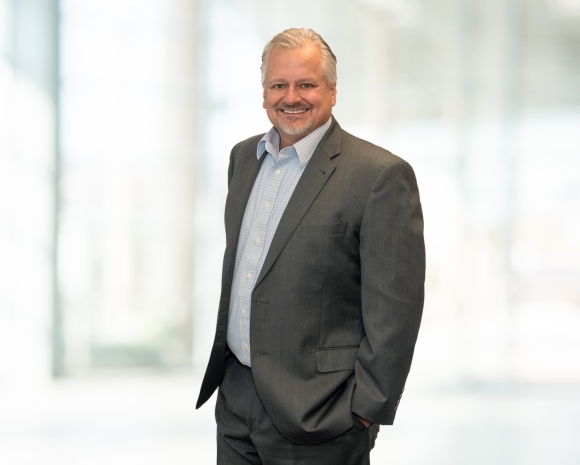 Joel Flinchbaugh
CPA
Member of the Firm
Tax & Accounting Services
---
Carlisle, PA
717.243.9104
As Member-in-Charge of the firm's Carlisle office, Joel provides overall leadership and guidance. He specializes in providing accounting and tax services for a wide variety of individual and business clients, including family businesses and new business start-ups.
In addition, Joel offers specialized services for healthcare professionals, assisting with management of their unique challenges through services, such as:
New Practices/New Physicians
Compensation/Benefits Consulting
Revenue Optimization/Cost Containment
Compliance Consulting & Minimizing Fraud Risk
Joel serves as chair of the firm's Management Committee, as well as the Tax and Accounting Services Committees. 
Quick Facts
Professional Memberships

American Institute of CPAs
Pennsylvania Institute of CPAs
Allinial Global – Health Care Services Committee

Community Involvement

Todd Baird Lindsey Devlin Foundation
Carlisle Chamber of Commerce – Past Board of Directors, Past President
United Way of Greater Carlisle Area – Board of Directors, Past Campaign Co-Chair
Carlisle Family YMCA – Past Board of Directors
Bosler Free Library – Past Board of Trustees

Speaking Engagements
Certifications
Certified Public Accountant – Pennsylvania
Education
B.S. Accounting – Shippensburg University
Work Highlights
Year joined SEK: 1987
Year admitted as a Member: 2000
Q&A with Joel
What was your first job?

I worked at a Carvel Ice Cream store at 15 years old.

What is your favorite sport to watch?

Philadelphia Eagles football

What is on your bucket list?

Hike the Appalachian Trail

What is your favorite quote?

"The two most important days in your life are the day you are born and the day you find out why." ~Mark Twain
My Industry Specialties
Construction
Healthcare Advisory
Healthcare Professionals
Professional Service Firms
Small Business
My Service Specialties
Payroll Processing
Business Accounting & Advisory
Tax & Compliance
QuickBooks Consulting
Excellent service, advice, attention to detail, and most importantly, looking out for the best interest of its clients. Joel Flinchbaugh is awesome!

A Carlisle Tax Client

Always returns my call promptly and provides me with the best information regarding my account. Very professional and trusted.

A Carlisle Tax Client

I have always received exceptionally good service from my CPA, Joel Flinchbaugh. He listens carefully, answers all of my questions, and provides recommendations. I have trusted him to handle my tax returns and those of several family members. I would not hesitate to recommend him to friends seeking a CPA.

A Carlisle Tax Client

In addition to providing high quality service as a CPA, Joel Flinchbaugh treats clients with respect. He is approachable, and he thoughtfully considers a client's individual situation as if it were his own.

A Carlisle Tax Client

It is a personal experience, not a check the box. Joel is not only my accountant but I consider him a friend after my relationship with SEK for the past 13 years.

A Carlisle Tax Client

Always looking out for our best interests at a reasonable price. Joel was a lifesaver for my dad and now takes good care of my mom, too.

A Carlisle Tax Client

Joel Flinchbaugh is knowledgeable and consistently responsive to questions or concerns.

A Carlisle Tax Client

Joel Flinchbaugh's personal attention to my accounting needs is what keeps me working with SEK every year.

A Carlisle Tax Client

Joel always responds to our questions regardless how many questions we have and when we ask them. We appreciate him!

A Carlisle Tax Client

I have used SEK both personally and professionally for years and have always (and I mean always) had my calls answered within the day. We work with Joel Flinchbaugh and he is very responsive and very pleasant! I would recommend SEK to everyone.

A Carlisle Tax Client

He follows up on questions and goes out of his way to make sure we are well cared for by SEK. He has a special way of being personal and professional. We trust him and the firm explicitly.

A Carlisle Tax Client

Very good customer service. I have been with Joel for over 20 years. No reason to change. I trust him.

A Carlisle Tax Client

I like the personal service I receive from Joel Flinchbaugh. He is the best!

A Carlisle Tax Client

Joel Flinchbaugh is a fantastic advisor and friend.

A Carlisle Tax Client

Joel cares. It's more than a job; it's a friendship.

A Carlisle Tax Client

Joel Flinchbaugh, a consummate professional, is wonderful to work with and the staff are friendly and helpful.

A Carlisle Tax Client

Joel always treats us as valuable clients, even though we are not a high dollar client.

A Carlisle Tax Client