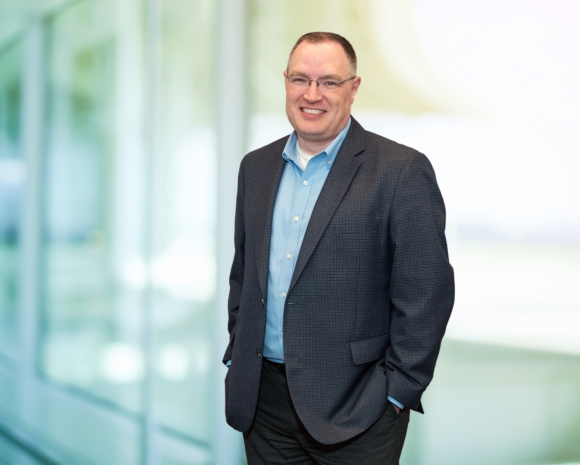 Peter McDonald
CPA
Member of the Firm
Co-Director of Accounting Services
---
Hagerstown, MD
301.733.5020
As Co-Director of Accounting Services, Peter is responsible for the overall management and direction of the firm's accounting and payroll practice. He is the Member-in-Charge of the firm's Hagerstown office and also serves as co-chair of the firm's Accounting, Consulting, & Tax Services Committee.
With more than 20 years of experience, Peter works as a trusted advisor for closely-held and family-owned businesses, their owners, and individual clients. He focuses on providing accounting, tax, and consulting services. His expertise is working with new business startups, handling multi-state taxation, and has a special proficiency in accounting system compliance for federal government contractors. He also has experience assisting clients with Canadian income taxes.
Peter was named the Small Business Administration's 2017 Maryland Accountant Advocate of the Year for his work assisting small businesses.
Quick Facts
Professional Memberships

American Institute of CPAs
Maryland Association of CPAs

Community Involvement

Washington County Chamber of Commerce - Treasurer

Writing Engagements

Recent News

Peter McDonald Named Maryland's Accountant Advocate of the Year
Certifications
Certified Public Accountant – Maryland
Education
Baccalaureate in Commerce, with honors in Accounting – University of Ottawa, Canada
Work Highlights
Year joined SEK: 2000
Year admitted as a Member: 2015
Q&A with Peter
Where are you from?

I grew up in a small town in Canada, then moved to the U.S. shortly after college.

What is your favorite sport to watch?

What is the most inspiring part of your job?

Being an advocate for clients, supporting them in their business endeavors, and celebrating their successes
My Service Specialties
Payroll Processing
Business Accounting & Advisory
Tax & Compliance
QuickBooks Consulting
Outsourced CFO Services
Peter has made himself available to us for our questions and concerns. He puts it in layman's language for us which is very helpful.

A Hagerstown Tax Client

Peter McDonald is always responsive to our needs and provides the expert advice that we need. I would absolutely recommend SEK and its services.

A Hagerstown Tax Client

Peter McDonald is by far one of the most professional and conscientious advisors I have on my personal and business financial team. He explains things in a way that is understandable to those of us non-accountants, and is extremely knowledgeable on both my individual financial/tax issues as well as my previous company.

A Hagerstown Tax Client

Peter has always gone above and beyond to answer my calls or return my message promptly. He is efficient and always pleasant to work with.

A Hagerstown Tax Client

On many occasions I have still received answers to questions from Peter when I have received his out of office messages. Him taking the time to make sure questions are answered even when he is on vacation is pretty amazing!

A Hagerstown Tax Client

I am not sure that Peter ever sleeps or takes a day off. He seems to always be there and answers emails, night, day, or weekend. His responses are professional, kind, and always on point. We are so happy we chose SEK and very happy we have Peter as our accountant. Thank you, Peter!

A Hagerstown Tax Client

Exceptional friendliness and professionalism from Peter McDonald and quick, accurate responses to my inquiries.

A Hagerstown Tax Client

Peter McDonald is always patient and answers my questions (even when they probably seem dumb to him). Most importantly, I trust Peter. I have been with SEK for over 20 years and have recommended it to many people.

A Hagerstown Tax and Accounting Services Client

Peter has been exemplary in his service and professionalism.

A Hagerstown Tax Client

No matter what concern I have when I call Peter, he is always very helpful and provides me with the correct answer.

A Hagerstown Tax Client

Peter has done so much for me over the years.  There has never been a situation or problem that he has not helped me work through and gotten resolved.

A Hagerstown Tax and Accounting Services Client

He keeps the business relationship business-like and the personal relationship friendly and caring.

A Hagerstown Tax Client