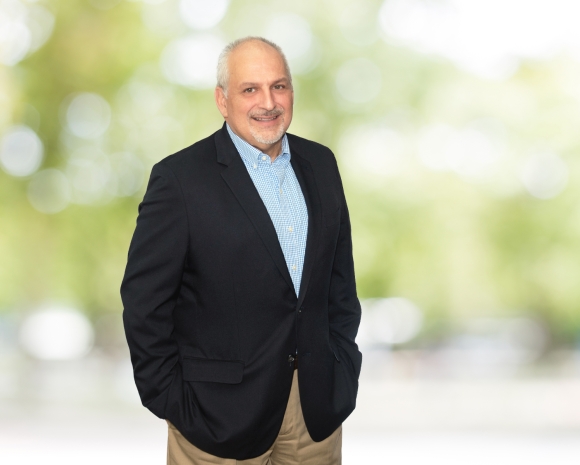 William Fritts, II
CPA, CVA
Member of the Firm
Co-Director of Tax & Accounting Services
---
Hagerstown, MD
301.733.5020
Bill co-leads the firm's Tax & Accounting Services Department and is a member of the Tax Committee. He also served as Member-in-Charge of the Hagerstown office for 15 years.
With 27 years of experience, Bill provides accounting and tax services to a wide spectrum of businesses and individuals, as well as valuation services primarily for estates and buy-sell agreements. He has been a guest speaker on various tax topics and an instructor of numerous undergraduate and graduate-level business classes at Shenandoah University and Shepherd University.
Bill was voted Best Accountant in the Tri-State by Herald Mail Media readers four times - in 2017, 2019, 2020 and 2022!
Quick Facts
Professional Memberships

Certified Valuation Analyst
American Institute of CPAs
Maryland Association of CPAs
National Association of Certified Valuators and Analysts
Voted #1 Accountant in the Tri-State, Herald Mail Media - 2017, 2019, 2020, 2022

Community Involvement

Rotary Club of Hagerstown Sunrise Foundation – Treasurer
The Greater Hagerstown Committee - Treasurer
Sunrise Rotary Club of Hagerstown - Past President, Past Vice President, Past Treasurer
Hagerstown Community College Foundation – Past President, Past Treasurer
Washington County Home Builders Association – Past Board of Directors
Leadership of Washington County – Class of XI (1998)

Recent News
Certifications
Certified Public Accountant – Maryland, Virginia, West Virginia
Education
B.S. Accounting – Shepherd College
M.B.A. Business Administration/Finance – Mount St. Mary's College
Work Highlights
Year joined SEK: 1996
Year admitted as a Member: 2001
Q&A with Bill
What was your first job?

I was a lifeguard at 16 years old at a VA Medical Facility in Martinsburg, WV.

What are your favorite sports to watch?

Baseball, basketball, and football

What are your hobbies?

Golfing and going to the beach
My Service Specialties
Business Accounting & Advisory
Tax & Compliance
Business Valuations
Managed my account through tumultuous times. His guidance and his relationship with me helped make those times a little more palatable.

A Hagerstown Tax Client

Bill Fritts has handled our taxes for many years. He is excellent communicating the information and he responds so quickly on every issue. Very professional and knowledgeable of all our needs.

A Hagerstown Tax Client

Bill has handled our business and personal taxes for many years. His knowledge has instilled our confidence to know he is working hard for us.

A Hagerstown Tax Client

Bill Fritts takes care of my taxes and he ALWAYS has done a fantastic job for me. I truly wouldn't know what to do without him! The best ever!

A Hagerstown Tax Client

Always does my taxes in a very short time frame since I work overseas and I feel extremely confident with Bill. He has always provided excellent service and advice and I am so appreciative to him and the company he works for. Thank you so much!

A Hagerstown Tax Client

Excellent service from my accountant Mr. Fritts. He is patient, cooperative, kind and always keeps me aware of the many changes in the tax laws that will affect my taxes. He is prompt with return phone calls and emails. Very comfortable and impressed with his services.

A Hagerstown Tax Client

Bill has always reached out to and communicated with us regarding services we need. He is efficient and helpful with any questions we may have. Beyond that, Bill also is caring toward us as people, which makes us feel valued.

A Hagerstown Tax Client

I have worked with Bill Fritts for many years and he always is there when I need something. I have confidence in his judgment.

A Hagerstown Tax Client

He always listens to my concerns and gives solutions that he feels will benefit me. He is someone I trust, value and respect. He will always be my accountant.

A Hagerstown Tax Client

Bill is always on top of changes in tax law and looks out for ways that I can benefit from those changes or at least minimize my financial burden. He alerted me last year to a good option that none of my colleagues in Maryland were aware of and that was very helpful.

A Hagerstown Tax Client

Bill has been super supportive to us and always quick to respond whenever we reach out to him. We have peace of mind knowing that he is there for us!

A Hagerstown Tax Client

Bill has always been very helpful and patient with his time and willing to advise beyond accounting matters. His response is immediate, and I value his counsel on issues that may not be just accounting related. Bill is there when I need him.

A Hagerstown Tax and Audit Client

Every interaction is great. Bill is responsive and quickly answers all our questions. Bill is the reason we come back every year!

A Hagerstown Tax Client

Bill Fritts always takes time to accommodate us as clients and has a very approachable style and perspective. He is always willing to answer our questions and provide understandable solutions.

A Hagerstown Tax Client

Bill Fritts is a pleasure to work with. He is very intelligent, very courteous, very knowledgeable, and most agreeable. He has always given me the most valuable financial advice and I trust him in doing so. He returns any phone calls or emails in a timely manner, and I like the "updates" his office sends to me, keeping me informed of the changing accounting laws that have a direct impact on my file.

A Hagerstown Tax Client

Bill Fritts has been very professional and honest every time we have dealt with him with our income.

A Hagerstown Tax Client

Bill Fritts is the greatest. He is very knowledgeable and proactive with reminders on deadlines. He has been extremely patient with my request and schedule limitations. We have been with SEK since 2006 and would not consider anywhere else as long as we can work with Bill.

A Hagerstown Tax Client

Bill Fritts has taken care of our business and personal taxes for many years. We would not trust anyone else.

A Hagerstown Tax Client

Bill is accessible, experienced, and calming. He provides guidance and explanation (repeatedly sometimes) without judgment, and his level of patience is immeasurable.

A Hagerstown Tax Client

I have enjoyed working with William Fritts over the year. He has helped me transition from a corporation to an LLC as I downsized. My business is very small, but I have never felt I was small in importance with Bill.  Thank you, Bill.

A Hagerstown Tax Client