2023 Best of Accounting Award for Client Satisfaction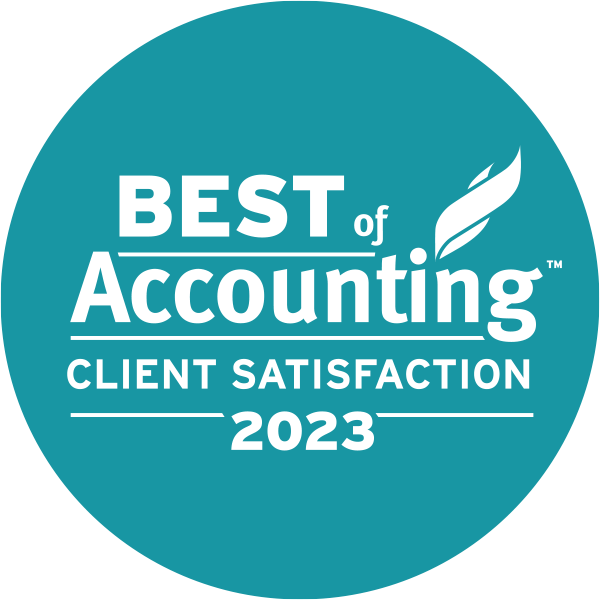 SEK is honored to be one of a select few firms across the country recognized with ClearlyRated's 2023 Best of Accounting Award for providing superior service.
ClearlyRated's Best of Accounting is the nation's only service excellence award for the accounting industry that leverages third party validated survey responses from accounting firm clients. The award program provides statistically valid and objective service quality benchmarks for the accounting industry, revealing which accounting firms deliver the highest quality of service to their accounting clients.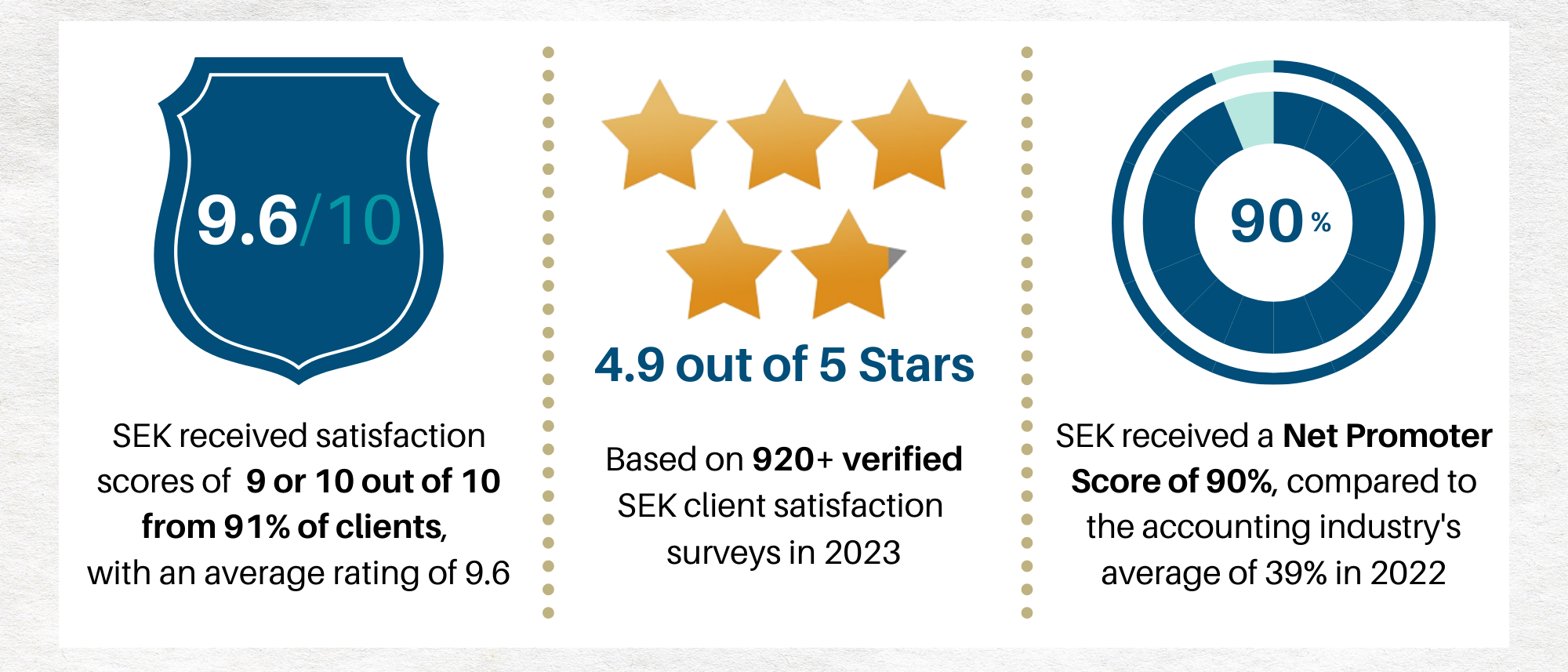 What is a Net Promoter Score (NPS)?
NPS is a satisfaction metric based on a single survey question that asks clients how likely they would be, on a scale of 0-10, to recommend a company to a friend or colleague. Survey respondents are broken up into 3 categories:

Promoters - respondents who answer a 9 or 10 represent a firm's strongest allies and are most likely to promote the firm to others.
Passives - respondents who answer a 7 or 8 are likely satisfied with the firm, but not actively promoting it to others.
Detractors - respondents who answer with a 6 or lower are likely to be dissatisfied and may even be looking to switch to a new firm.

The NPS is calculated by subtracting the percentage of client detractors from the percentage of promoters.
More information on Net Promoter Score can be found at www.clearlyrated.com/solutions/net-promoter-surveys/. 
More information on 2022 Accounting Industry Benchmarks can be found at www.clearlyrated.com/solutions/blog/2022-accounting-nps-benchmarks/.