Scott D. Stouffer Earns QKA Designation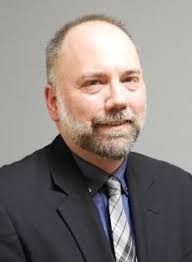 The Members of SEK, CPAs & Advisors are pleased to announce that Scott D. Stouffer has successfully completed the certification process with the American Society of Pension Professionals and Actuaries (ASPPA) to earn the Qualified 401(k) Administrator (QKA) credential.
The QKA credential is offered for retirement plan professionals who work primarily with 401(k) plans. Applicants for the QKA credential are from various professional disciplines. They typically assist employers and consultants with the recordkeeping, non-discrimination testing, and the administrative aspects of 401(k) and related defined contribution plans.
Stouffer is a Senior Administrator in the firm's Retirement Plan Services Group in the Chambersburg, PA office. He graduated from Wheaton College with a Bachelor of Arts degree in Biblical & Theological Studies. Stouffer joined the firm in 2000.
About SEK
SEK, CPAs & Advisors has six regional offices in Hagerstown, Maryland; and Camp Hill, Carlisle, Chambersburg, Hanover, and York, Pennsylvania. The firm was founded in 1963 and was recently named a "Top 200 Firm" by Inside Public Accounting. With 26 Members and a staff of 150, SEK services individuals as well as business clients in a variety of industries including construction, employee benefit plans, healthcare, local government, manufacturing, and nonprofit. The firm offers financial statement preparation, auditing and assurance services, small business accounting, payroll services, QuickBooks® and Sage 50® training and consulting, tax return preparation and planning, estate planning and administration, business valuations, retirement plan design consulting, and third-party administration. For more information, visit www.sek.com.
Contact
Kirsten Stanley, Marketing Coordinator
Phone: 717-900-2021 | Email: kstanley@sek.com