SEK Admits New Member of the Firm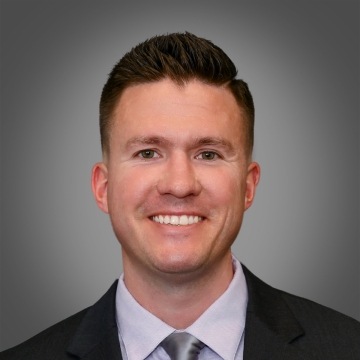 January 4, 2021
FOR IMMEDIATE RELEASE
January 4, 2021
SEK Admits New Member of the Firm
The Members of SEK, CPAs & Advisors are pleased to announce that Denver R. Martin, CPA, has been admitted as a Member of the Firm effective January 1, 2021.
With more than 12 years of experience, Denver is an integral part of the firm's Accounting Services and Tax Department. He primarily works with closely held businesses in a variety of industries, including construction, healthcare, financial services, and the manufactured beverage industry. His expertise includes general business consulting, QuickBooks consulting, individual and business tax preparation, and financial statement preparation. In addition to his client responsibilities, Denver serves on the firm's Practice Development Committee.
Prior to joining SEK's Hagerstown office in 2008, Denver graduated cum laude with a Bachelor of Science degree in Business Administration from Shippensburg University.
Denver is an active member of the Franklin County and Washington County communities, serving on the Boards of Network Ministries, Inc. and World Harvest Outreach. He is the Treasurer for the Cumberland Valley Chapter of Associated Builders and Contractors. Additionally, he is a member of Antietam Exchange Club and currently enrolled in Leadership Washington County's Class of 2021.
About SEK:
SEK, CPAs & Advisors has six regional offices in Hagerstown, Maryland; and Camp Hill, Carlisle, Chambersburg, Hanover, and York, Pennsylvania. The firm was founded in 1963 and was recently named a "Top 200 Firm" by Inside Public Accounting. With 27 Members and a staff of 150, SEK services individuals as well as business clients in a variety of industries including construction, employee benefit plans, healthcare, local government, manufacturing, and nonprofit. The firm offers financial statement preparation, auditing and assurance services, small business accounting, payroll services, QuickBooks® and Sage 50® training and consulting, tax return preparation and planning, estate planning and administration, business valuations, retirement plan design consulting, and third-party administration. For more information, visit www.sek.com.
Contact:
Kristina Tucker, Marketing Manager
Phone: 717-900-2021 | Email: ktucker@sek.com