SEK Managing Member Appointed as Chairman of Allinial Global Board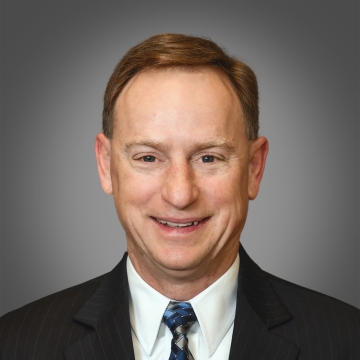 John R. Schnitzer, CPA, Managing Member of SEK, CPAs & Advisors has been appointed as chairman of the Allinial Global Americas' Regional Board for 2019.
Allinial Global is a membership association comprised of 137 legally independent accounting and consulting firms in North America and throughout the world who share resources such as education, client service, best practices, marketing, and various ranges of expertise.
John joined SEK 32 years ago after graduating from Shippensburg University and was elected Managing Member in 2010. He provides overall leadership and guidance to the firm and specializes in providing business planning and consulting services to closely-held businesses, contractors, healthcare providers, and manufacturers.
About SEK
SEK, CPAs & Advisors has six regional offices in Hagerstown, Maryland; and Camp Hill, Carlisle, Chambersburg, Hanover, and York, Pennsylvania. The firm was founded in 1963 and was recently named a "Top 200 Firm" by Inside Public Accounting. With 26 Members and a staff of 150, SEK services individuals as well as business clients in a variety of industries including construction, employee benefit plans, healthcare, local government, manufacturing, and nonprofit. The firm offers financial statement preparation, auditing and assurance services, small business accounting, payroll services, QuickBooks® and Sage 50® training and consulting, tax return preparation and planning, estate planning and administration, business valuations, retirement plan design consulting, and third-party administration. For more information, visit www.sek.com.
Contact
Kristina Tucker, Marketing Manager
Phone: 717-900-2021 | Email: ktucker@sek.com