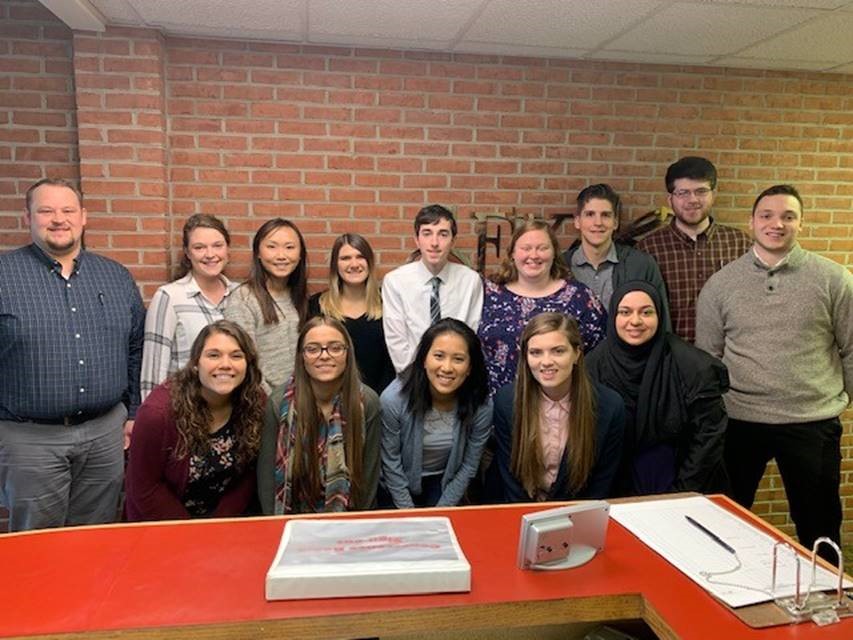 A valuable resource to SEK, interns are treated like first-year staff and have an opportunity to work on a variety of client engagements under the supervision of firm management. Our internship program helps students gain confidence, professional skills, and a better understanding of the business environment. Check out our Internship Testimonials below to learn what our interns are saying about their experience with the firm.
Paid internships are offered annually during tax season and on an as-needed basis for audit during the summer months.
Tax Season Internships
Begin late-January through mid-April. Minimum of 24 hours per week.
Audit Summer Internships
Begin in June through mid-August. Approximately 36 hours per week.
Qualifications
Accounting major
GPA of 3.0 or higher
Excellent communication skills
Capable of excelling in individual and team projects
Desire to pursue a career in public accounting
If you would like to apply for an internship or have questions regarding the program, please email Hannah Bumbaugh.
My internship with SEK has overall been very valuable and an excellent experience. The employees were all very friendly, patient, and always willing to answer any questions I had. This made learning how to do tax returns less intimidating, and even enjoyable. Their help not only came with the answer I was seeking, but also a smiling face that always made me feel welcomed and appreciated. The professional experience I was able to gain in the public accounting profession will be very valuable for my career and future. I would highly recommend doing an internship with SEK to anyone!

Shelby Denlinger

2019 Spring Intern

My internship at SEK has been wonderful. Right away, I noticed the friendliness and professionalism of the staff. The skills and familiarity regarding tax returns that I have learned this tax season are ones that you cannot learn in the classroom. In addition to the new skills, my internship has also helped me develop as a professional. The staff goes out of their way to treat you as a true employee. My internship was a great way to learn real-world knowledge while continuing my education.

Michael McCartney

2019 Spring Intern
Contact Us to Learn More About a Career at SEK