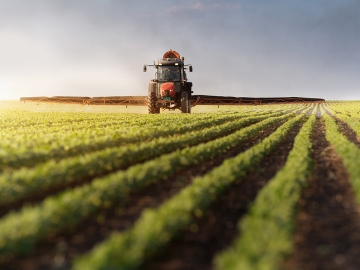 February 8, 2021
February 7, 2021
As a result of the Economic Aid to Hard-Hit Small Businesses, Nonprofits, and Venues Act enacted on December 27, 2020, farmers were supplied with new rules that affect their Paycheck Protection Program loan eligibility and the computation of loan proceeds that they qualify to receive.
The new provisions allow farmers to calculate their PPP loan eligibility to encompass:
If it has no employees, the Schedule F, Line 9 up to $100,000

If it has employees, Schedule F, Line 9, less amounts reported on Lines 15, 22, and 23, but not to exceed $100,000, plus the average monthly wages for employees times 2.5
This is a major change, since most farmers in these economic times are struggling to maintain profitability and, as a result, may have shown losses or low income on their Schedule F, the new provisions allow Farmers to have their original PPP loan recalculated if the application for forgiveness has not already been filed with the SBA. If an original application was not filed because the Schedule F was a loss, a new First Draw loan can be applied for before March 31st.
Suppose a loan was already received and an application for forgiveness was filed. In that case, farmers can still apply for a Second Draw PPP loan if they can demonstrate a reduction in gross receipts in any calendar quarter of 2020 versus the same quarter in 2019, using the same formula outlined above.
Farmers applying for these loans would have to meet the other qualifications for PPP loans, such as evaluating and certifying that economic conditions make it necessary to apply for the loan and that the applicant has been in operation prior to February 15, 2020.
We will update this article if more information becomes available.